View this post on Instagram
This loop from Bees and Bombs really struck me because of how red and blue squares form for a few seconds and really stand out  in the rotation.
View this post on Instagram
This one also really stuck out to me because the small squares form into bigger squares that turn out to actually be those very small squares when zoomed out and looped! It hurt my brain; I loved it.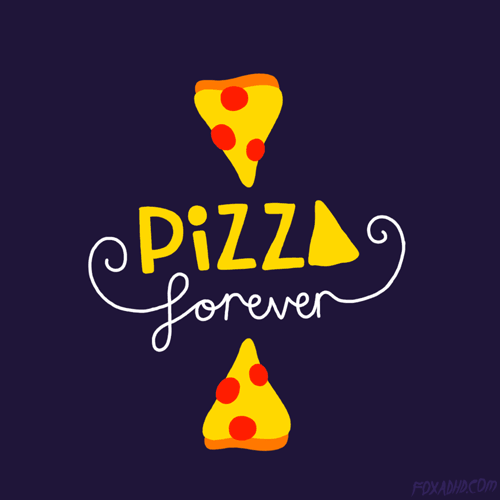 I really like this gif from Cindy Suen because of the importance of the pizzas in creating the loop. The text itself has a very definitive start and end (when it leaves the screen), but since the pizzas continue to rotate, it looks like it goes on forever.
This next video from Andreas Wannerstedt was one out of a great set called Oddly Satisfying Vol. 6. I couldn't choose which I liked best out of all of them, but I think the plunking noise and the unexpected softness of the planks really drew me to this one.