1. AM  04  by  @jorencull
I absolutely ADORE Where's Waldo?-type art like this with a lot going on. You can zoom in and find something new every time you look at it; it's so incredible. If anyone else is really into these, there's this awesome subreddit called r/wimmelbilder where artists post things like this!
2. OLD MONEY CORRUPTS VI @missalsimpson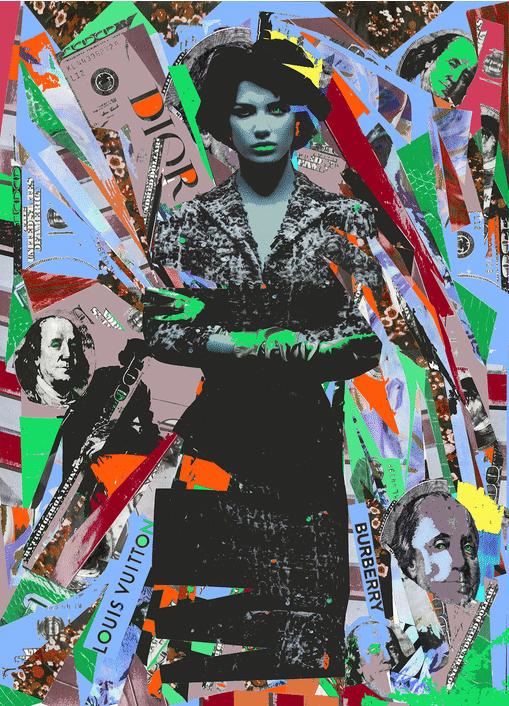 I also really love collages, and the changing colors/gif aspect of this one was a really lovely and captivating touch.
3. Lockdown by ?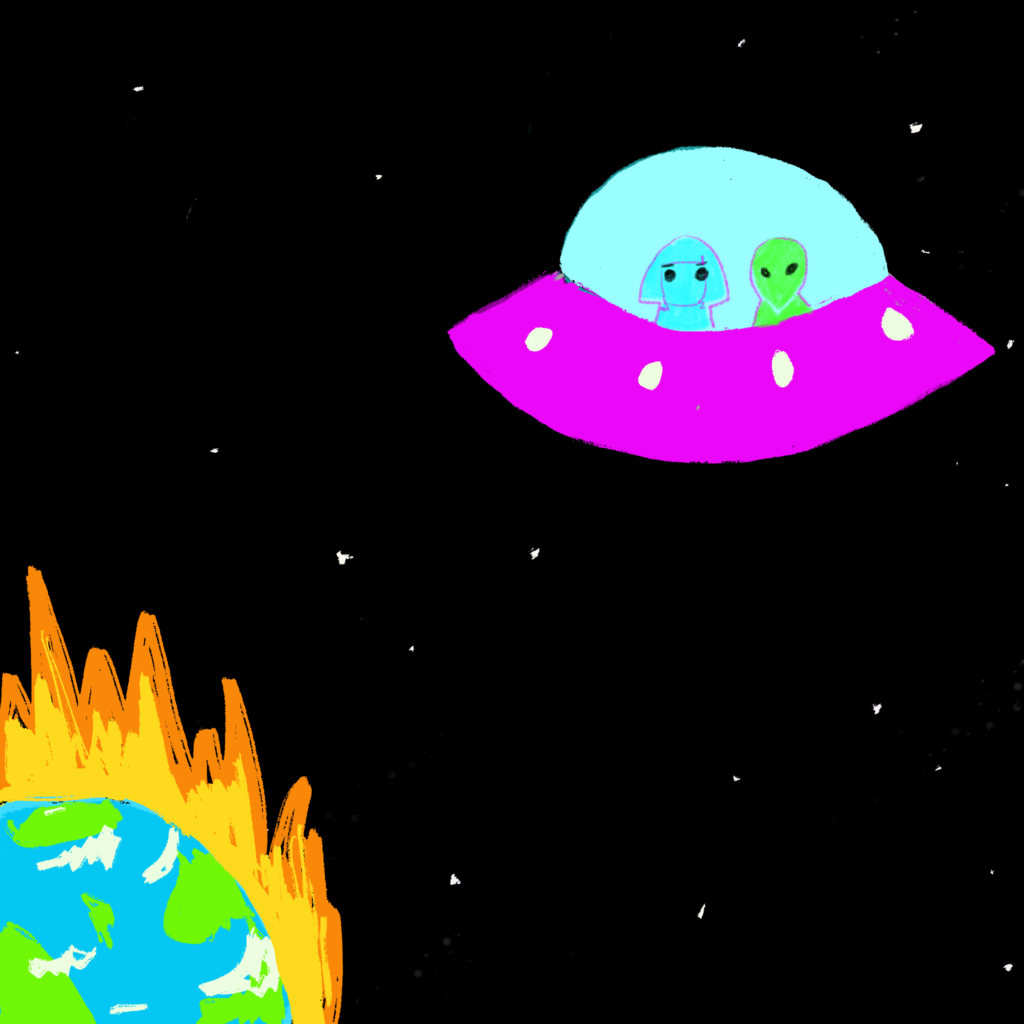 Though this one is really simple, I found it quite charming. It reminds me a lot of something I would make, so I was quite drawn to it.
4. Eruption by @macomoroni
This one I find incredibly disturbing. There were a lot of hyper-realistic animations with super surreal concepts I found scrolling through these sites, and though I can see how much work went into making this (something I can really appreciate), the video and the sounds and everything about it are not for me.
5. first poem to be sold as nft by @nikolatosic

In contrast to my "This is not for me, but I appreciate the artistry" feelings about many of the pieces I saw (like the one above), this is just straight up the laziest, most annoying things I've ever seen. I mean, seriously? To be fair, I'm not a poet, but I feel like this hardly qualifies as a poem, let alone one that should be sold for $183.71 (the current bid at the time of writing this).
After exploring all the art- just scrolling through- I noticed a lot of surrealist, 3D animated, clay animated, cartoony, and pixelated artwork (at least, those were the ones that most stuck out to me). There also seems to be some photography and even just screenshots/text of things. But, most of the artwork I saw overall look to be digitally created somehow or another! I think that points to what really came off as "missing" to me, which was hand-drawn/hand-painted/hand-something'ed works. Though I definitely saw a few, it seemed kind of rare to scroll past one.
There's a lot of peculiar and almost meme-esque work that I saw, and even an interesting amount of cannabis/drug-related creations, leading me to believe a lot of the artists posting these NFTs are young. However, I am a little confused about who is buying them. A lot of the art, I felt, is geared toward a more millennial and Gen. Z audience, but a lot of them are being sold for the equivalent of thousands of dollars – disposable income I thought would be more common with an older audience. Regardless, the look of these creations are incredibly modern and exciting, and I think that the people selling them were previously struggling, young artists who have found a new and blossoming outlet with a lot of interested buyers.
This may be a hot take, but part of me thinks the excitement over this new medium will die down soon. Though I suspect it'll always remain a large industry, I think that it's currently reaching its peak that I find really common with other pop culture fads. But as of now, I think a lot of the people posting these are posting because it's a new opportunity to establish a following and make money, and a lot of people are buying them because of the modernity and exclusivity of the medium.