Subway GIF – Cindy Suen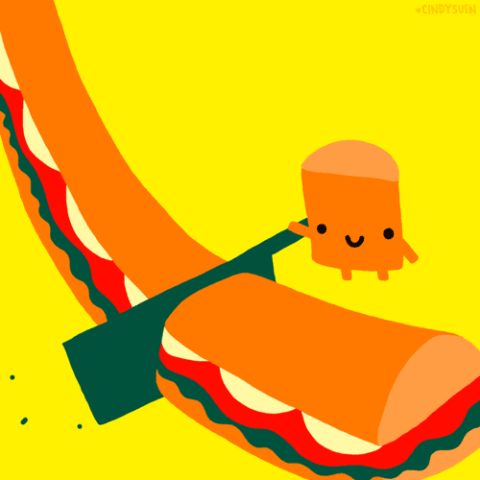 Cindy Suen's Subway GIF was most interesting to me because the sandwich that is being chopped seems like an infinitely long sandwich instead of a video that is just looped over and over again.
Google CES Diorama – Andreas Wannerstedt


Watching animated cityscapes is one of my favorite things. The moving train, cars, signs, etc. is so fascinating to me because it feels like worldbuilding. I also like his style of highly rendering all the objects in his artworks.
Bees and Bombs (David Whyte)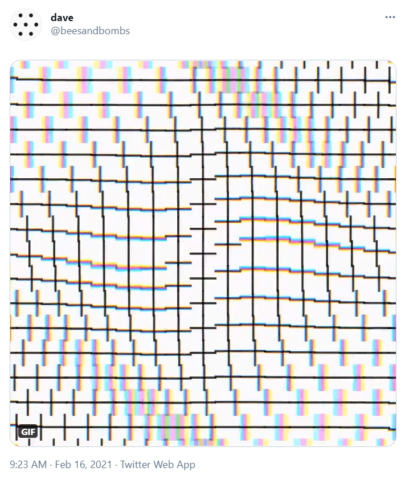 Even though the GIF is composed of shapes and lines, it is still interesting/hypnotizing to look at and feels like an animation.